Spreading Joy (and Smuckers)
The Fulbright program is all about cultural exchange. When the House and Senate Appropriations Committees vote to keep the government money flowing to Fulbright scholars, they're not thinking about making some goofball's oddball dream about studying basketball in the Philippines come true, they're thinking that sending a handful of bright kids abroad will improve America's image across the globe.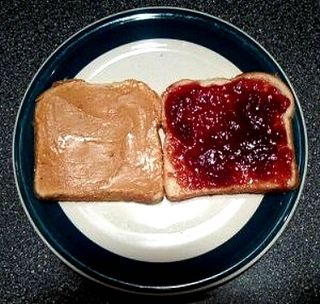 Americans eat the darndest things.
Well, Senators Clinton and Schumer, feel proud of me because I'm doing my part. While on a 14-hour boat ride to the Visayas, I introduced that exotic American delicacy, the peanut butter and jelly sandwich, to a couple of Filipino friends. With the look on his face stuck between caution and disgust, one of them said he'd tried peanut butter on bread and jelly on bread, but never thought of combining the two.
Warily, he opened his mouth wide and plunged into the vast unknown. "This is really good!" he said. It wouldn't be a true cultural exchange if it were only going in one direction, and I've tried Pinoy treats like sisig, a sizzling platter of pig jowls and ears, puwit, also known as skewered, barbecued chicken ass, and the vaunted balut, a hard-boiled egg with a partially developed duck embryo inside. Now, having fulfilled the cultural obligations of my grant, I can spend the rest of my days in the Philippines raping and plundering.